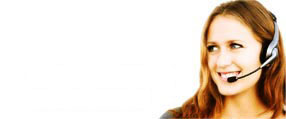 According to the Wall Street Journal, the fixed 30-year mortgage rate average jumped to 3.625% this week. Freddie Mac announced in their weekly report and they compare it to the interest rate of 4.22% that was available last year at this time. Meanwhile, the 15-year rates remained steady at 2.875%.

Streamline FHA
Quick and Easy Streamline Refinance Loans for Lowering Interest Rates Quickly

The FHA streamline loan is available exclusively for FHA customers who currently have a FHA mortgage that has not been delinquent in the last year. In 2009, FHA mortgage rates have continued to drop to record low proportions. Streamline FHA loans provide the rare opportunity for FHA borrowers to get a quick refinance loan if the FHA rates drop to a level that would lower their mortgage payment monthly. According to Scott Connel, a mortgage broker from California, "FHA streamline is a great loan for FHA customers, because the get rewarded with a lower rate for making their FHA loan payment on time and the FHA streamline refinance process is more automated than ever." Apply now and get a complimentary quote for FHA streamline rates and find out if you meet the FHA requirements for refinancing into a lower monthly payment.

Get More info from FHA Streamline Experts for Mortgage Loan Refinancing

No Cost and No Obligation to Apply.
3 out 4 Streamline Applications Are Approved.

One of the unique features about having a loan with FHA is that any time the market conditions improve with lower interest rates you can access FHA streamlines and quickly refinance into the lower interest rates. Typically the lenders will want to see that the new loan will save you at least $50 a month, but that's not set in stone. The main objective that the Department of Housing and Urban Development has is that there is a clear benefit to the borrower getting a FHA streamline loan.

How Much Can the Streamline Loan Save You?

You don't need the hassles of one or two appraisals and in most cases income documentation is not requested. The FHA streamlines have become one of the only simple loans in today's stricter home financing climate.

No cash out is available with FHA streamline loans and a clean mortgage history over the last 12 months is essential. Cash refinancing is only available with the 203B rather than the streamline product. FHA credit requirements continue to maintain the most flexible guidelines for bad credit and lack of equity.

© 2008 to 2013 - FHAHomeLoanRefinancing.com - This is a website and does not guarantee loans online. FHAHomeloanRefinancing.com does not make loans. FHAHomeloanRefinancing.com has no affiliation with FHA or any other government subsidiary. This is not an advertisement for credit as defined by paragraph 226.24 of regulation Z nor a commitment to lend. Certain restrictions and requirements may apply on the FHA streamline. - Site Disclosures


FHA Home Loan Refinancing Co., 3 Mason, Ste B, Irvine California 92618
Loan approvals are extended to eligible borrowers who meet the requirements for the FHA streamline.